James
Muller
Attorney at Muller Brazil
About
James Muller, Esquire has been an "of counsel" attorney to Muller Brazil since its inception. Mr. Muller has been practicing law for over 30 years and is a specialized personal injury, Social Security Disability, and workers' compensation lawyer. Jim utilizes his extensive experience to provide invaluable insight to Muller Brazil. Mr. Muller has spent 30+ years putting his clients' priorities first and has become a well-known injury attorney in the Philadelphia area.

Mr. Muller received his Bachelor's degree from the University of Pennsylvania in 1974. He later received his Juris Doctor from Villanova University School of Law in 1979. James was admitted to the Pennsylvania Bar Association and U.S. Court of Appeals, Third Circuit, in 1980. He continues to serve as a trusted advisor to the attorneys of Muller Brazil and their clients alike.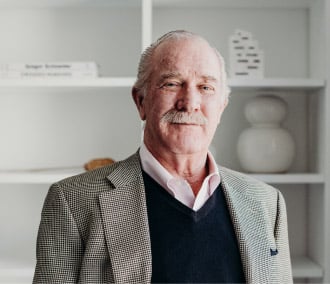 "I could write a book about the staff at Muller Brazil. Simply put, they are lifesavers." - Nikki T.
Speak With Jim Today.
Give us your name, phone, city, email and injury info so we can contact you as soon as possible for a consultation.
Don't worry, you won't be passed along to staff like other law firms.