Insurance Claims Denial Lawyers
If your insurance claim has been denied, it doesn't necessarily mean it's the end of the line. If you have an insurance dispute, our attorneys will go to bat for you.
The Most Experienced Lawyers for Insurance Coverage Disputes
Rely on Muller Brazil When Your Insurance Claim is Denied
The experts at Muller Brazil know how to approach insurance companies and fight for a valid claim to obtain our client fair compensation. With our team by your side, we'll challenge the insurance company and regain what was lost. We can help if you've been denied coverage for your Personal Injury case, such as a Car Accident, Slip & Fall, Social Security Disability, Disability Insurance, Workers' Compensation and/or Nursing Home Neglect, Property Damage such as Real Estate Damage, Personal Property Damage, Flood Damage, Medical Injuries including Defective Medical Devices, Unsafe Drugs, Dangerous Products and/or Vaccine Injuries.
About Insurance Claim Denial
If your claim has recently been denied by an insurance company, you're probably wondering about the reason. Insurance companies review multiple claims a day. They're bound to make errors or to unfairly deny coverage simply because it's better for their bottom line. The truth is, insurance companies have a business to run, and cutting corners in payouts means more money in their pocket.If your life insurance, health insurance or car insurance provider is continually denying your claim - contact our denial lawyers immediately for a free consultation.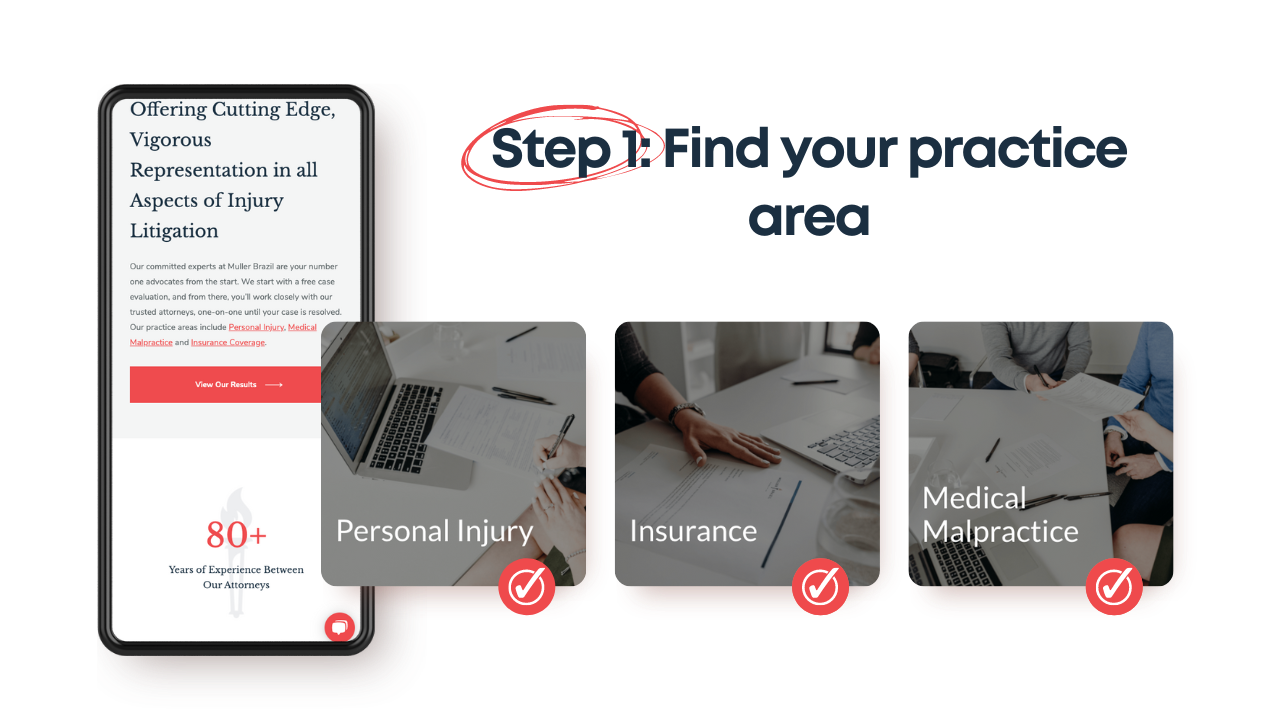 "I could write a book about the staff at Muller Brazil. Simply put, they are lifesavers." - Nikki T.
Common Reasons that insurance companies deny coverage
The

insurance company

replies that your losses are not covered under the existing policy.
The

insurance company

denies coverage due to a missed deadline to submit your

claim

.
The

insurance company

doesn't believe the policyholder is at fault for the incident.
The

insurance company

doesn't believe your injury and/or damages were caused by the incident.
The party responsible does not have

insurance

or applicable

insurance benefits

.
The party responsible does not have enough coverage.
The party responsible missed payments and their

insurance

has lapsed.
The

insurance carrier

doesn't believe you have a

legitimate claim

.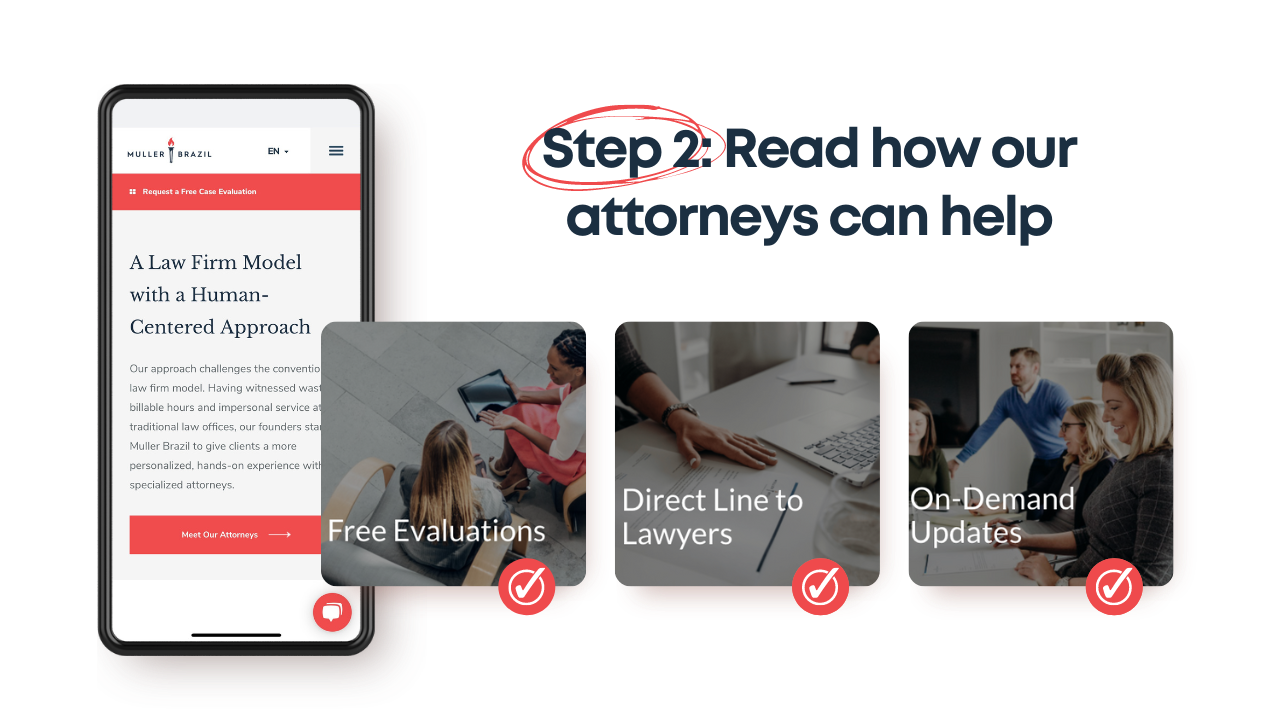 What to Do When Your Insurance Claim is Denied
First, use our

contact form

below, obtain

legal advice

from our

insurance

denial lawyers

, and secure

legal representation

. We'll support you throughout the process to ensure the

insurance company

is not initiating a

bad faith claim

.
Ask the

insurance adjuster

to give you a written explanation: Why is the

claim

denied?
Ask the adjuster to provide you with a copy of the policy. Which aspects of the policy is the adjuster citing in the

denial

of the

claim

?
Depending on the response from the adjustor, we'll walk you through the rest of the process. Next steps may include putting more pressure on the

insurance company

or filing a

claim

against a different party.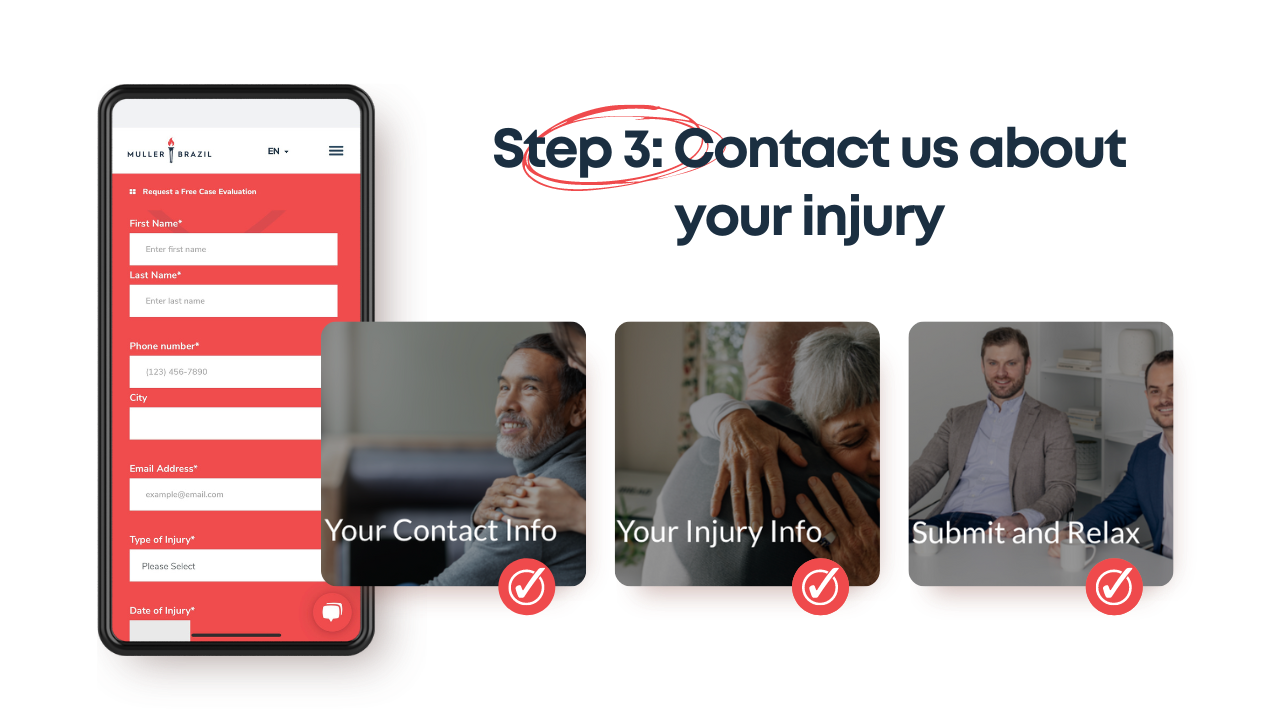 Frequently Asked Questions
Muller Brazil is a personal injury law firm with a human-centered approach. We understand the snowball effect that a denied claim can have on your health, finances and personal property. We act quickly and effectively to reopen denied claims and negotiate with insurance companies so you can get the compensation you deserve. With Muller Brazil, you'll experience prompt communication and personalized care from expert attorneys.
Our Consultations
Are Always Free.
Give us your name, phone, city, email and injury info so we can contact you as soon as possible for a consultation.
Don't worry, you won't be passed along to staff like other law firms - speak directly with our lawyers today.