Personal Injury Lawyers Philadelphia
Resolving your personal injury case starts with Muller Brazil.
Believe you have a personal injury claim? Contact us now for a free consultation!
Personal Injury Lawyers
The personal injury lawyers at Muller Brazil are here to help you get proper compensation for the medical expenses, lost wages, and pain and suffering you've experienced as a result of your injury. If you or anyone close to you is experiencing pain, discomfort, emotional distress, decreased quality of life, or suffered a wrongful death that resulted from an injury someone else is responsible for, our law firm will win you fair compensation for your severe injury. Put simply, we will not be satisfied until you are - our experienced Philadelphia injury lawyers and supporting legal team are ready to fight for you.
What does a personal injury lawyer do?
After a personal injury incident, your time should be spent focusing on healing and recovery. However, things happen fast and before you know it you start receiving calls, requests, and bills from insurance companies, hospitals, and others. Understandably, this may leave you feeling overwhelmed and worried about how you are going to handle everything.
This is when a personal injury lawyer can help with legal advice, statute of limitations, who to talk to and more.
A personal injury lawyer helps individuals who have sustained injuries from a variety of incidents such as a motorcycle accident, fall accident, medical malpractice or a defective product. A personal injury lawyer's goal is to recover financial compensation for their client to ease the burden created by the injury. These funds are often necessary to pay for medical bills, make up for lost wages, and compensate for pain and suffering that caused the personal injury lawsuit in the first place. The main goal of a personal injury attorney is to make their client whole again. Contact us if you believe you are entitled to compensation so that we can make you whole again. Let us work while you heal!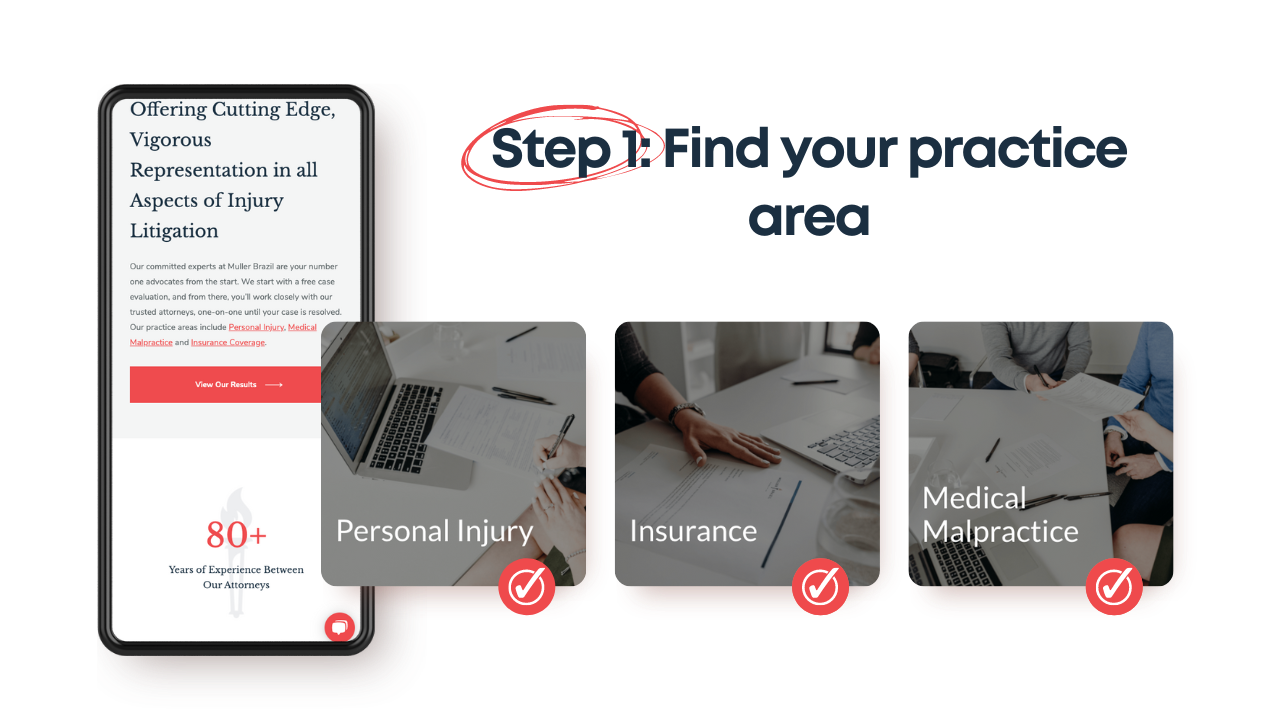 Auto Accidents
One of the most common types of personal injury cases that personal injury attorneys handle is car accident cases. Car accident cases can be stressful. Insurance companies will be contacting you for information and hospitals will be seeking payment of bills. All of this happening while you're trying to recover from your injuries.
That's why Muller Brazil is here to be your legal representation.
When a negligent driver causes a collision that results in an injury to another person, that person may be eligible for compensation for their injury. At Muller Brazil, our goal is to ensure that you are fully compensated for your losses after a car or truck accident.
Motor vehicle accidents happen in a flash. If you believe that you are entitled to compensation because of losses arising out of a car accident, contact our car accident attorneys today so our experienced team can begin investigating and building your case immediately.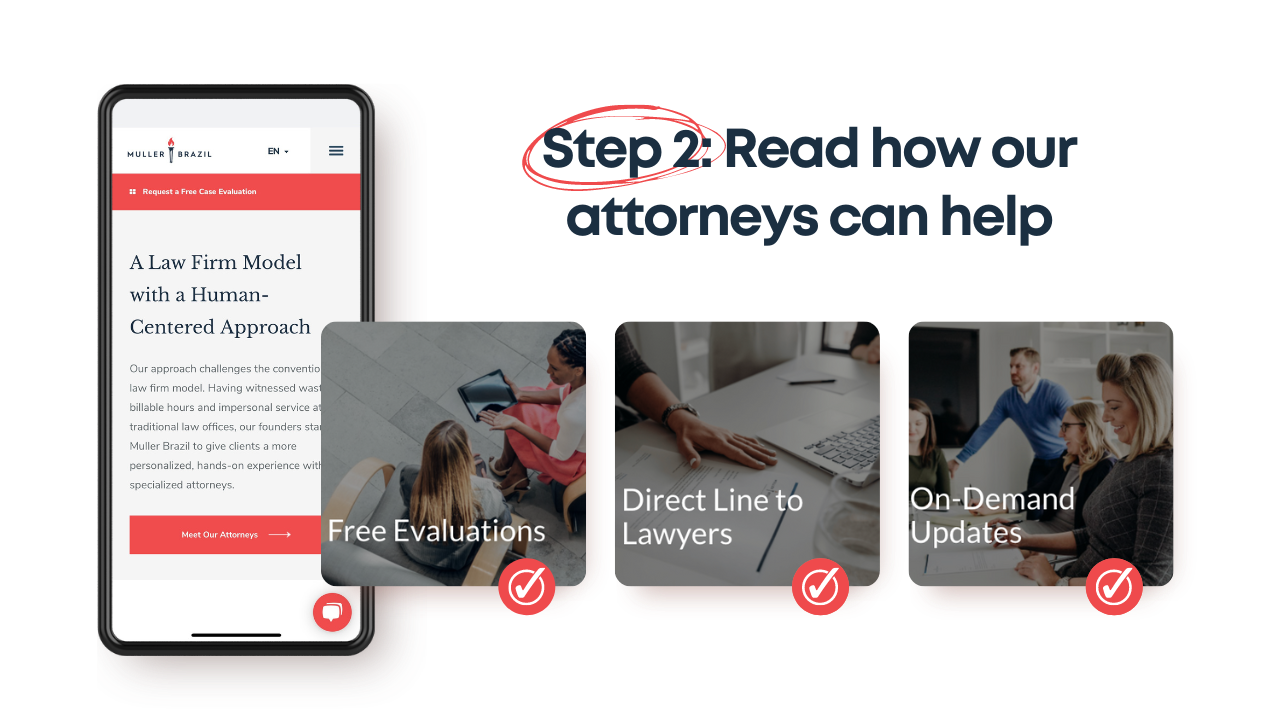 "I could write a book about the staff at Muller Brazil. Simply put, they are lifesavers." - Nikki T.
Slip & Fall and Premises Liability
Whether you're pumping gas, grabbing a bite to eat, or shopping in a grocery store, property owners have a duty to keep their premises reasonably safe and free of dangerous conditions to protect others on their property. If a property owner fails at this duty, the injured party may be entitled to compensation for injuries sustained resulting from this failure.
Slip and falls often result in medical bills, including rehab and hospital stays, lost wages, and a great deal of pain and suffering. Therefore, pursuing compensation after such an incident will be one of the most important things you do.
The money you recover will grant you peace of mind while you heal from your injuries. That's why we have extensive experience in personal injury law at Muller Brazil - we go above and beyond to get you the money you need as you fight to get back on your feet.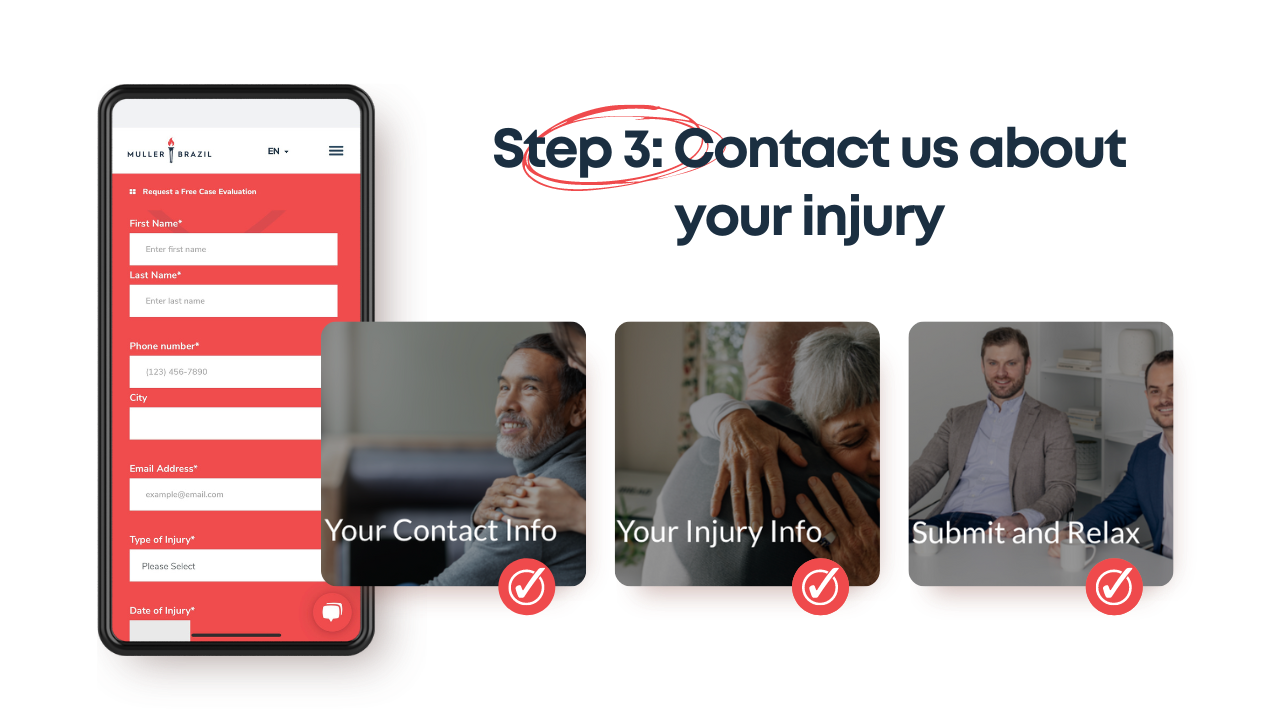 Workers' Compensation
Whether you're working in an airplane or a library in the surrounding area such as New Jersey, Philadelphia or Montgomery county, all workplaces unfortunately are susceptible to hazards that can result in on-the-job accidents. Workers' Compensation is there to help those experiencing such injuries.
Workers' Compensation is a program that requires employers to purchase insurance coverage that provides compensation to employees who become injured or ill in the workplace. Compensation afforded to injured employees includes medical care and lost wages.
Filing a Workers' Compensation claim is complicated and time-consuming. There is a lot of legal language to understand, paperwork to file, and deadlines to meet. For most injured workers, hiring a personal injury attorney is going to make all the difference in your journey to compensation. At Muller Brazil, our team of Super Lawyers will guide you through the process and obtain maximum compensation for your injuries.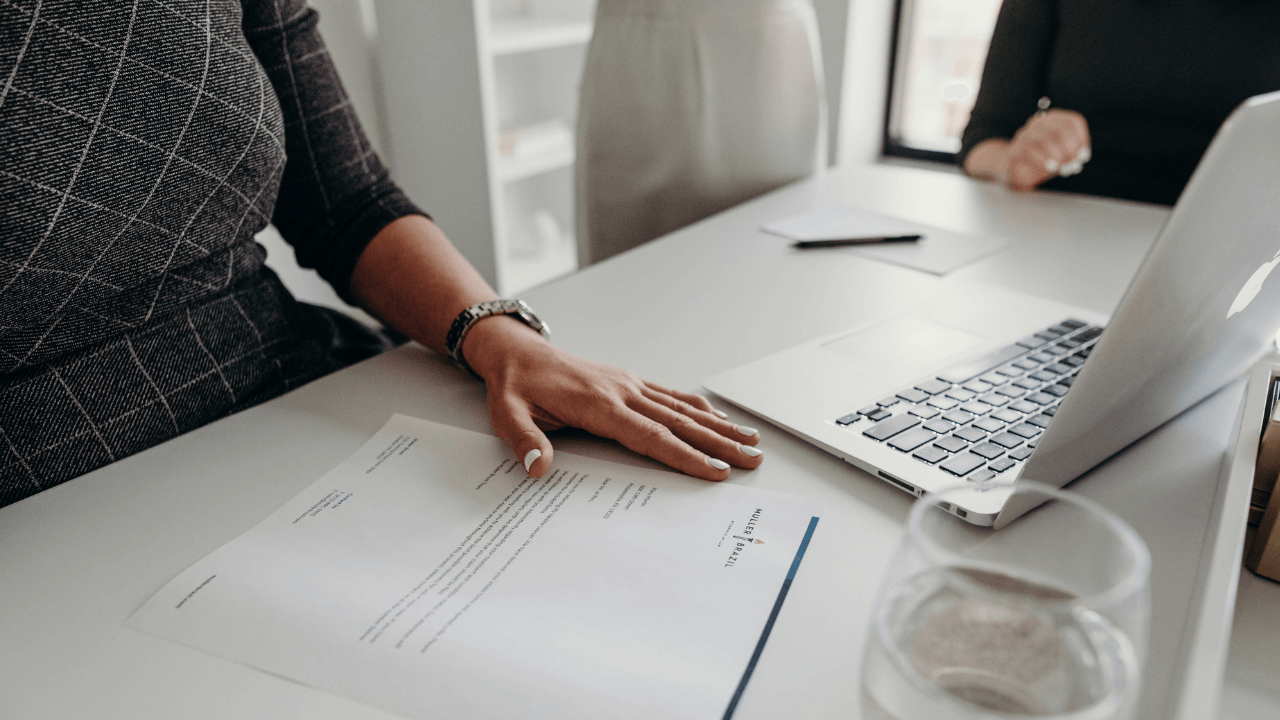 Social Security Disability
Disabilities that are caused by injury or illness can have a significant impact on a person's quality of life by requiring constant medical attention. Not only can disabilities affect an individual but the impact can reach loved ones as well. Fortunately, individuals who are disabled for long periods of time qualify for Social Security Disability to help them pay medical bills and food costs.
In order to apply for Social Security Disability or appeal a denial of a claim, you will need to do a number of things including gathering medical records, retaining experts to support your claim, calculating a total award, etc. This can be a complicated process. In order to maximize your Disability compensation, it is important to hire an experienced attorney.
That's where we come in. Muller Brazil is here to help guide you through the process of either initially filing your claim or appealing a denial to get you the money you deserve.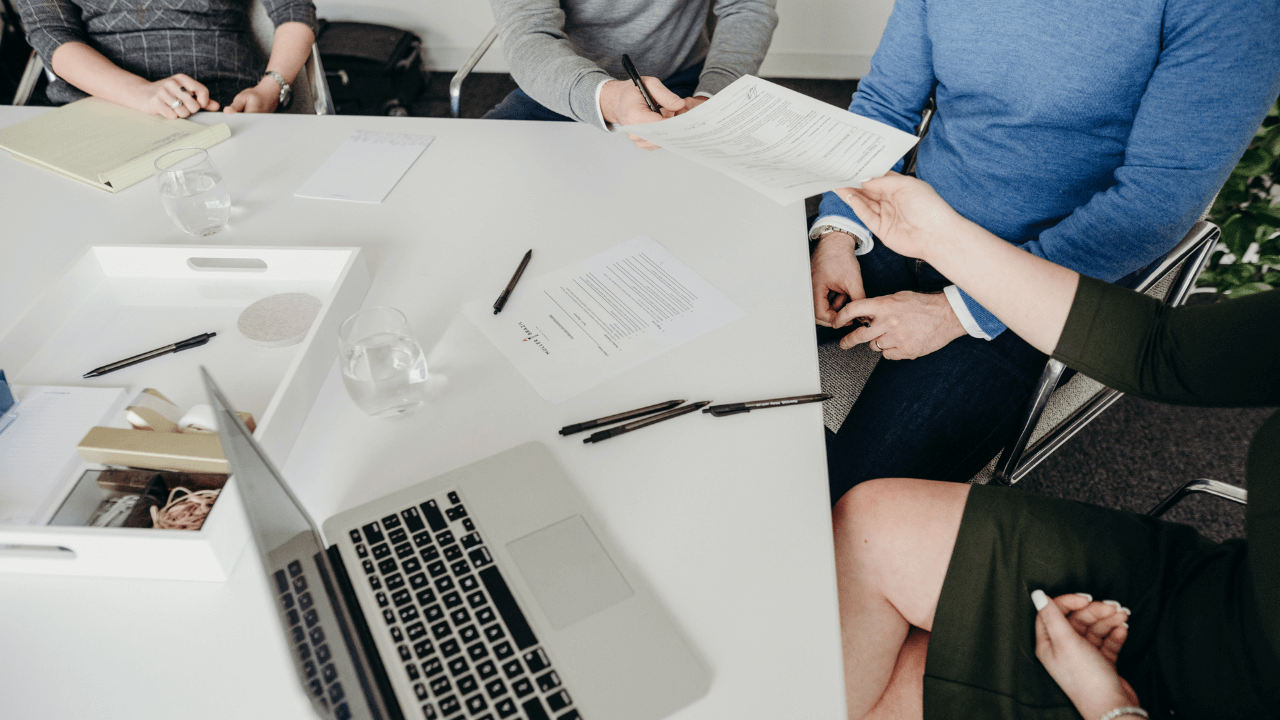 Nursing Home Neglect
Putting an elderly loved one in a nursing home is a choice many families make to ensure they receive the attention and support necessary to be happy and comfortable. Unfortunately, incidents may occur when nursing homes break the trust instilled in them by residents and their families. In such tragic situations, justice must be served.
Dealing with the fact that your loved one has been abused or neglected is terribly hard. You should be focused on comforting them during this tough time. Additionally, filing against a nursing home can be a tricky legal process. Therefore, hiring an experienced lawyer will increase your chances of receiving compensation while also allowing you to focus on you and your family's healing.
Here at Muller Brazil, we will guide you through the legal process that will help your elderly loved one receive compensation for the harm they've suffered.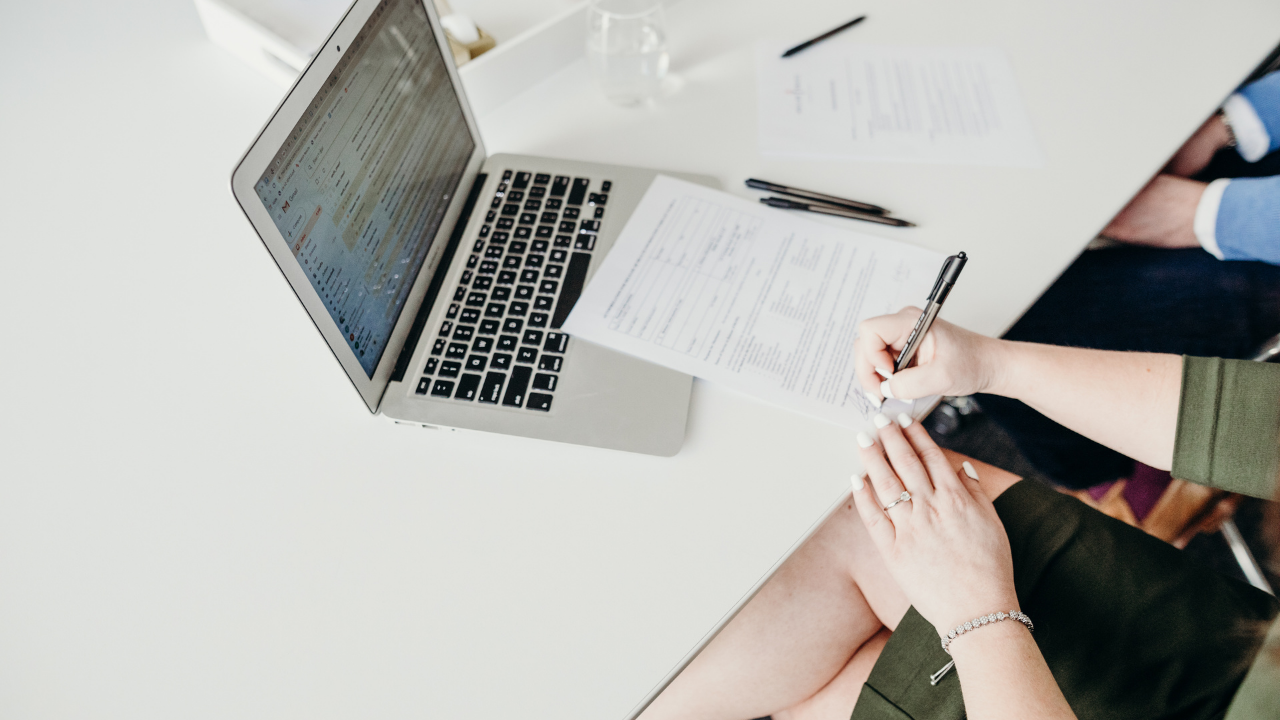 How much does a personal injury lawyer cost?
It is difficult for most to come up with the money in advance to pay for an attorney. Luckily, when it comes to hiring a personal injury attorney that is not something you have to worry about. Personal injury attorneys work on a contingency fee basis. This means that the attorney will not charge any fees upfront when a client hires them, rather the attorney agrees to accept a percentage of the settlement proceeds awarded to the client. If the client wins the case, the attorney will deduct the contingency fee from the award. If the client loses the case, the attorney will not be paid for their services.
Our Consultations
Are Always Free.
Give us your name, phone, city, email and injury info so we can contact you as soon as possible for a consultation.
Don't worry, you won't be passed along to staff like other law firms - speak directly with our lawyers today.