Have a referral?
Why you should choose Muller Brazil.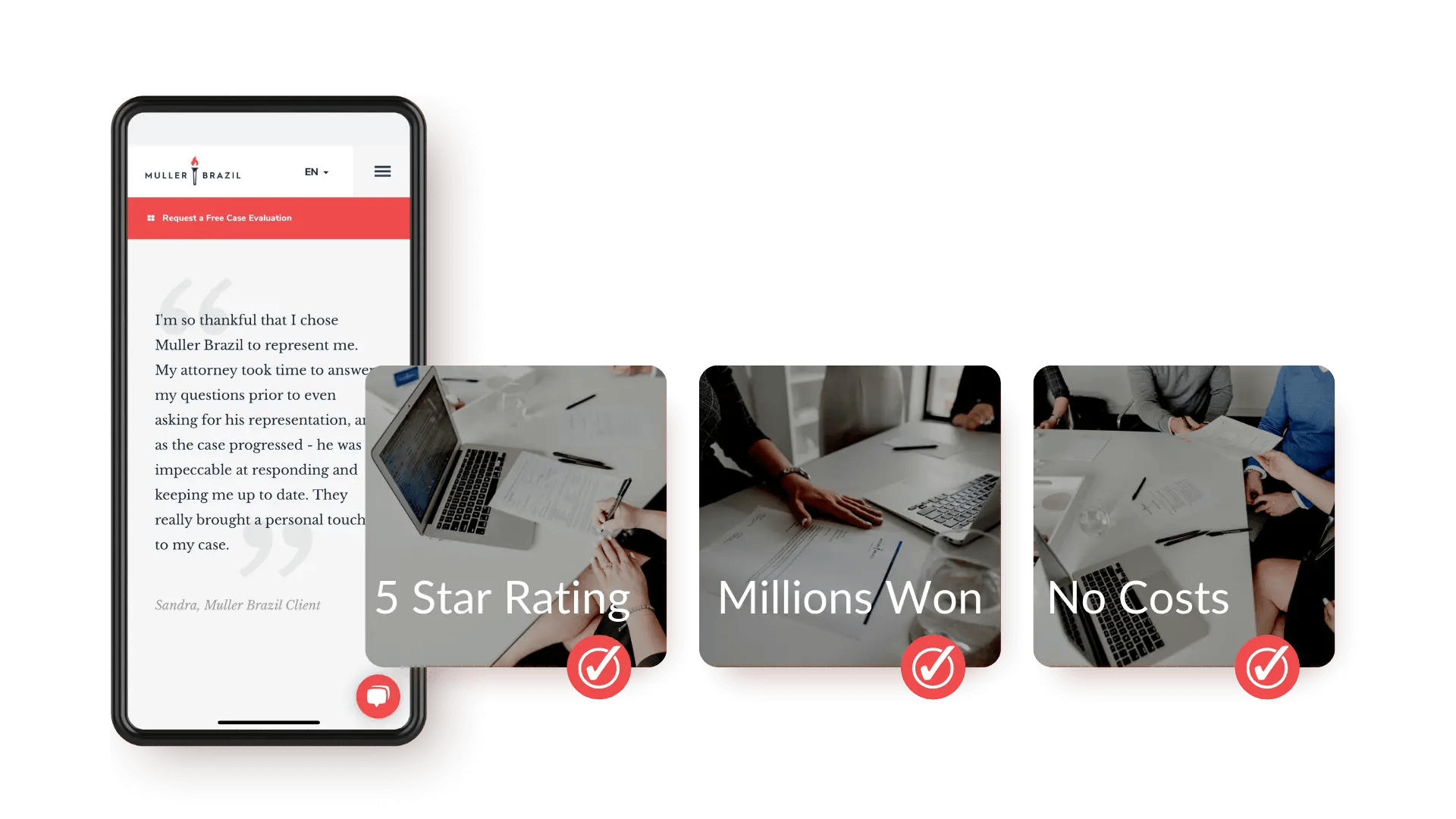 Choose Muller Brazil When Your Business is Personal.
Do you have personal injury business that you want to refer? We are a law firm with a human-centered approach. We operate with authenticity, honesty and transparency. We keep the lines of communication open at all times and we speak with our clients in terms they understand. When we take on a case, our clients speak directly with a lawyer, not just a paralegal.
We're always open to new opportunities to provide exceptional service to our clients. If you have a case that's not the right fit for you, it may be a good fit for Muller Brazil. Tell us about it!
"Could not express my gratitude enough to this great company. I worked with Paul Brazil and from start to finish he was very professional, informative and understanding. He took time to understand my situation, gave me excellent advice and was always available for regular updates. Thank you Paul and the entire team at Muller Brazil, you guys are wonderful."
- Roisin M.
Call Us Now