Camp
Lejeune Lawsuit
See if you're eligible for compensation for health problems from contaminated water.
Camp
Lejeune Lawsuit
See if you're eligible for compensation for health problems from contaminated water.
Camp Lejeune Water Lawsuit
Over 40 years, contaminated drinking water at U.S. Marine Corps Base Camp Lejeune in North Carolina subjected hundreds of thousands of people to high risk for cancer and other serious illnesses. If you or someone you know has developed a serious illness after residing at Camp Lejeune for longer than 30 days between 1953 and 1987, you may be entitled to financial compensation. The dangerous chemicals that were found in the waters of Camp LeJeune are the following: Trichloroethylene (TCE), Perchloroethylene (PCE), Benzene, and Vinyl chloride.
About the Contamination
Between 1953 and 1987, two of the eight wells at Camp Lejeune were contaminated with harmful chemicals known to cause cancer and other severe illnesses. These wells supplied contaminated drinking water to children at daycare or school, military families for drinking and bathing, patients in the hospital, and service members and civilian workers in their place of employment. Fifteen illnesses and medical conditions, including several types of cancer, reproductive problems, congenital disabilities among pregnant women, and Parkinson's disease, have been linked to Camp Lejeune water contamination.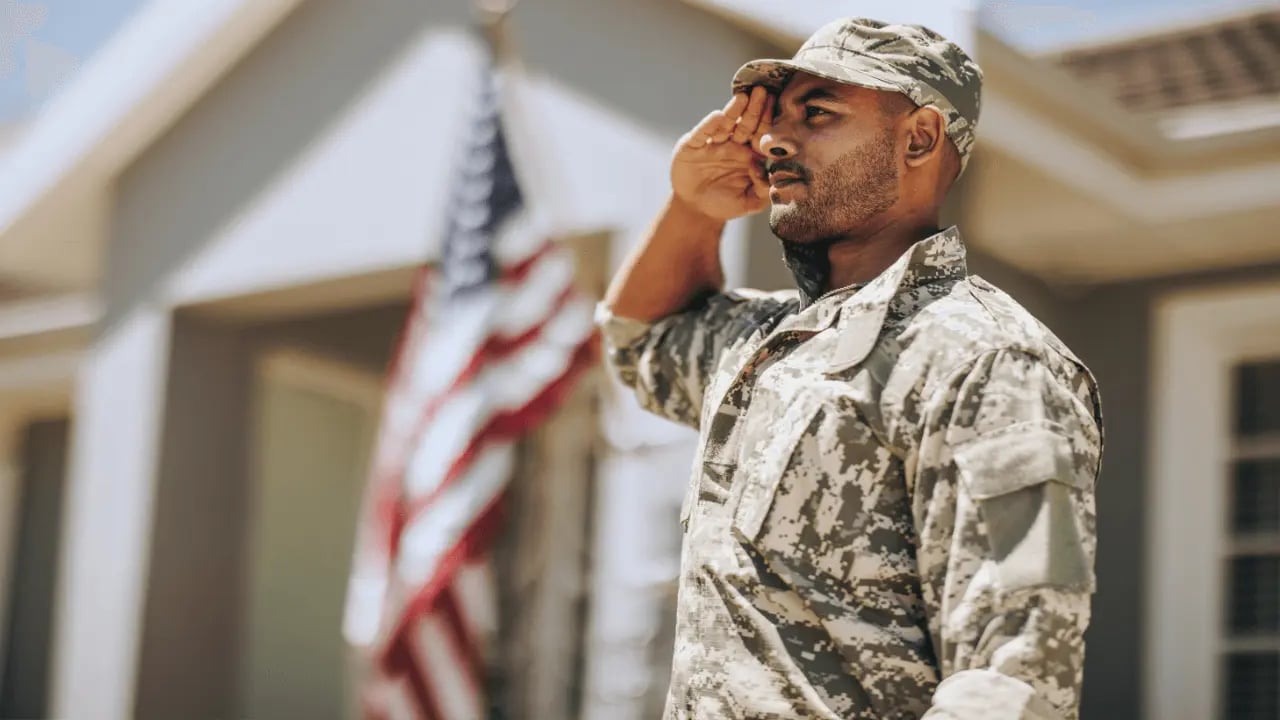 Who is Eligible
Camp Lejeune water contamination impacted thousands of families dedicated to serving their country, causing undue suffering, severe illness, permanent disability, and loss. The U.S. government has been slow to bring justice to families affected by Camp Lejeune cancer. For decades, persons who lived and worked on Camp Lejeune were unaware of their exposure to toxic chemicals through Camp Lejeune water contamination. Access to medical care for Camp Lejeune water illnesses was finally granted to all Veterans for qualifying medical conditions in 2012. But through the decades, victims of Camp Lejeune water contamination were prevented by law from filing a claim against the Marines. Therefore, they had no recourse for their suffering.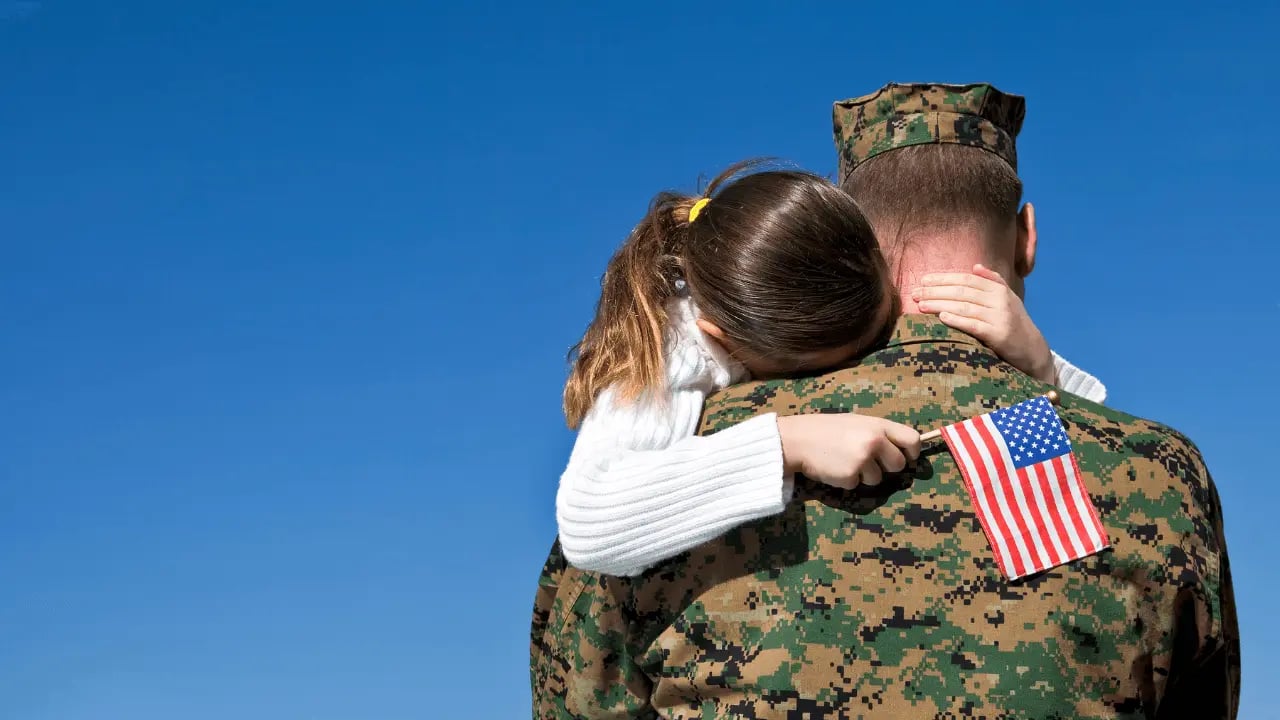 Health Conditions
Health care for eligible Veterans stationed at Camp Lejeune military base and health care funding assistance for family members who lived in Camp housing is available for the following conditions:
Bladder cancer
Breast cancer
Esophageal cancer
Female infertility
Hepatic steatosis
Kidney cancer
Leukemia
Lung cancer
Miscarriage
Multiple myeloma
Myelodysplastic syndromes
Neurobehavioral effects
Non-Hodgkin's lymphoma
Renal toxicity
Scleroderma
Disability
These apply to United States active duty, reserve, and National Guard members exposed to toxic substances in the water supply at Camp Lejeune who later developed one or more of the following eight conditions:
Adult leukemia
Aplastic anemia and other myelodysplastic syndromes
Bladder cancer
Kidney cancer
Liver cancer
Multiple myeloma
Non-Hodgkin's lymphoma
Parkinson's disease
Camp Lejeune Disability Benefit Coverage Area
Benefits for Camp Lejeune Veterans and family members include health care for 15 conditions listed in the Honoring America's Veterans and Caring for Camp Lejeune Families Act of 2012. Veterans can receive disability and health care benefits for eight presumptive disease conditions associated with contaminants in the water at Camp Lejeune. Eligibility requirements state that those impacted must have been stationed at/lived on Camp Lejeune for at least 30 days between August 1, 1953, and December 31, 1987.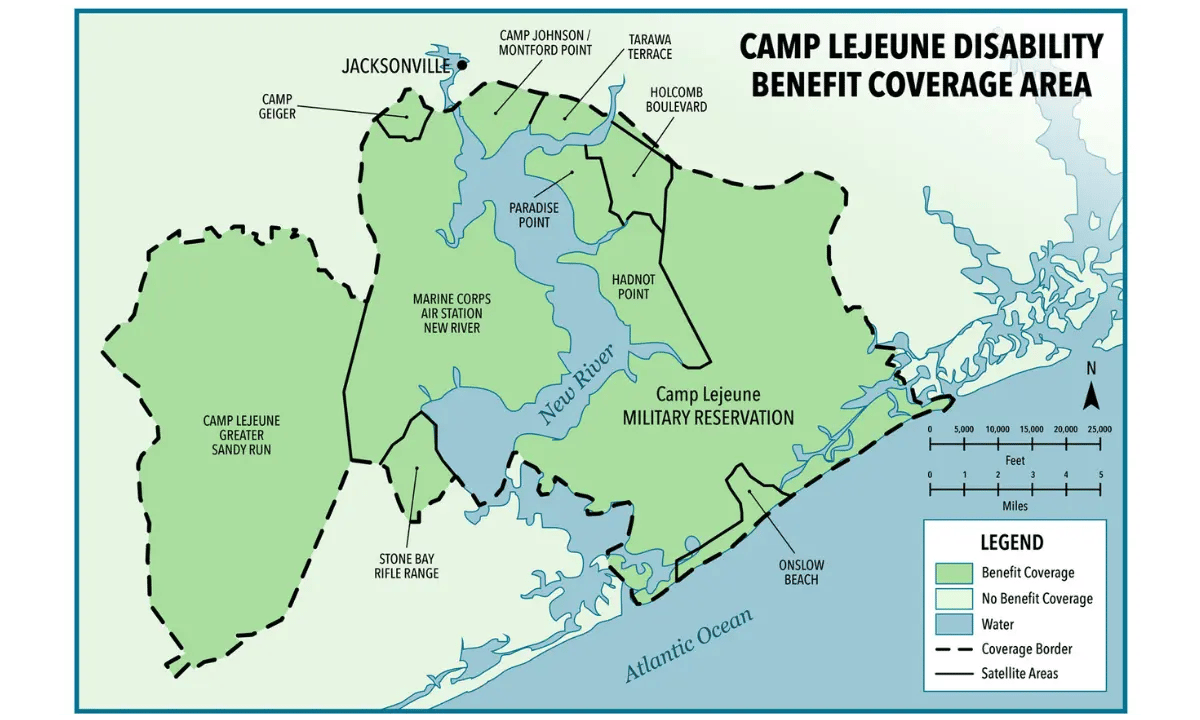 If you are already receiving medical benefits or other compensation from the V.A. for Camp Lejeune toxic water, you still qualify for filing a claim under the Camp Lejeune Justice Act.
The Camp Lejeune
Justice Act
Thousands of Veterans and their family members unknowingly exposed to benzene, industrial solvents, and other harmful chemicals through Camp Lejeune drinking water can file a claim against the U.S. Government. The Camp Lejeune Justice Act gives families harmed by Camp Lejeune water contamination the right to file a claim for the first time. Filing a Camp Lejeune water contamination lawsuit is the only means individuals and families have to obtain the compensation they deserve for suffering, damages, and loss related to adverse health effects from Camp Lejeune.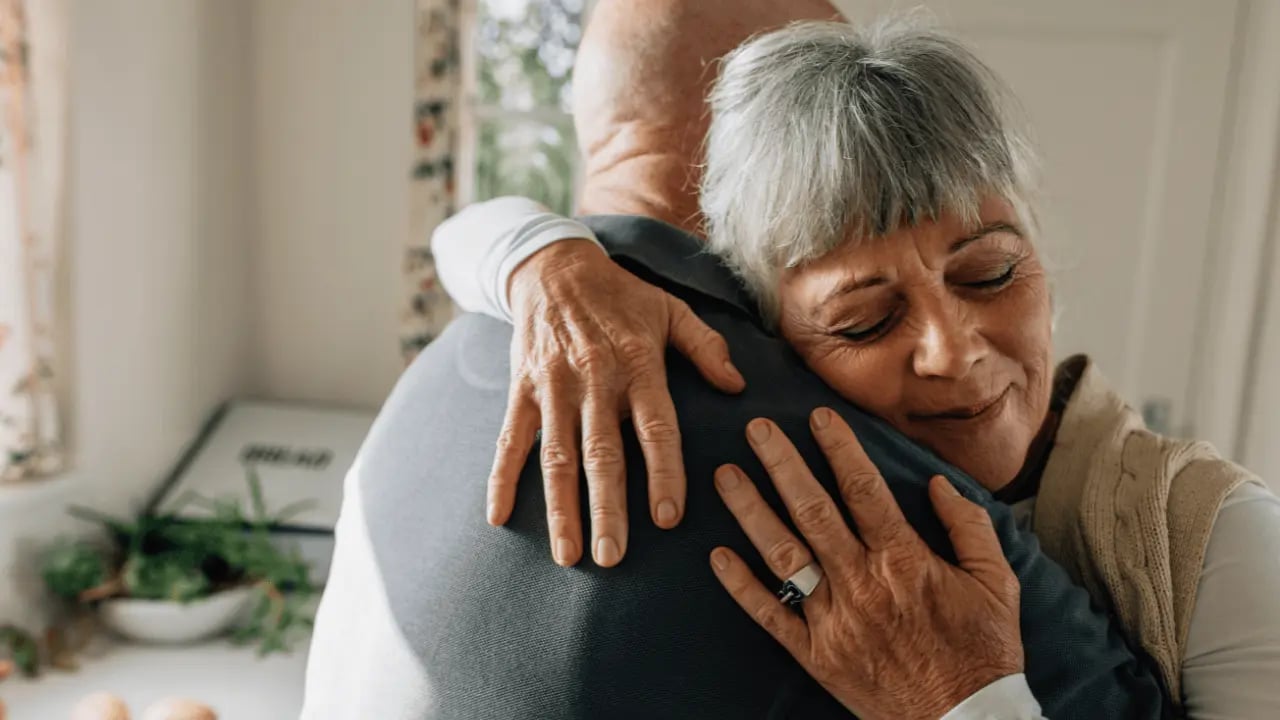 Evidence that can help your claim
After the United States Government ordered an investigation to be conducted by the EPA, there has been definitive evidence that veterans were drinking water that contained harsh chemicals for decades. They were drinking this water and bathing in it, washing their clothes in it, and cooking with it daily. As a result, thousands of people were exposed to these harsh substances. Many deaths have also occurred.
Our Consultations
Are Always Free.
Give us your name, phone, city, email and injury info so we can contact you as soon as possible for a consultation.
Don't worry, you won't be passed along to staff like other law firms - speak directly with our lawyers today.