Hernia
Replacement
Lawsuits
Need a hernia mesh attorney? Numerous dangerous
side effects are linked to the device.
Need an attorney as soon as possible? Call us today.
Hernia
Replacement
Lawsuits
Need a hernia mesh attorney? Numerous dangerous
side effects are linked to the device.
What is Hernia Mesh?
No current treatment for a hernia is without potential problems. When a hernia occurs, the resulting opening in the tissue must be repaired to avoid further damage. The most common solution for repair is a hernia mesh, a screen-like surgical implant used to patch the tear and prevent another obtrusion. Hernias have a high recurrence rate, but hernia meshes decrease the chance of recurrence more than any other treatment. Using a mesh product can be beneficial in repairing certain hernias and often results in faster and long-term recovery than other techniques.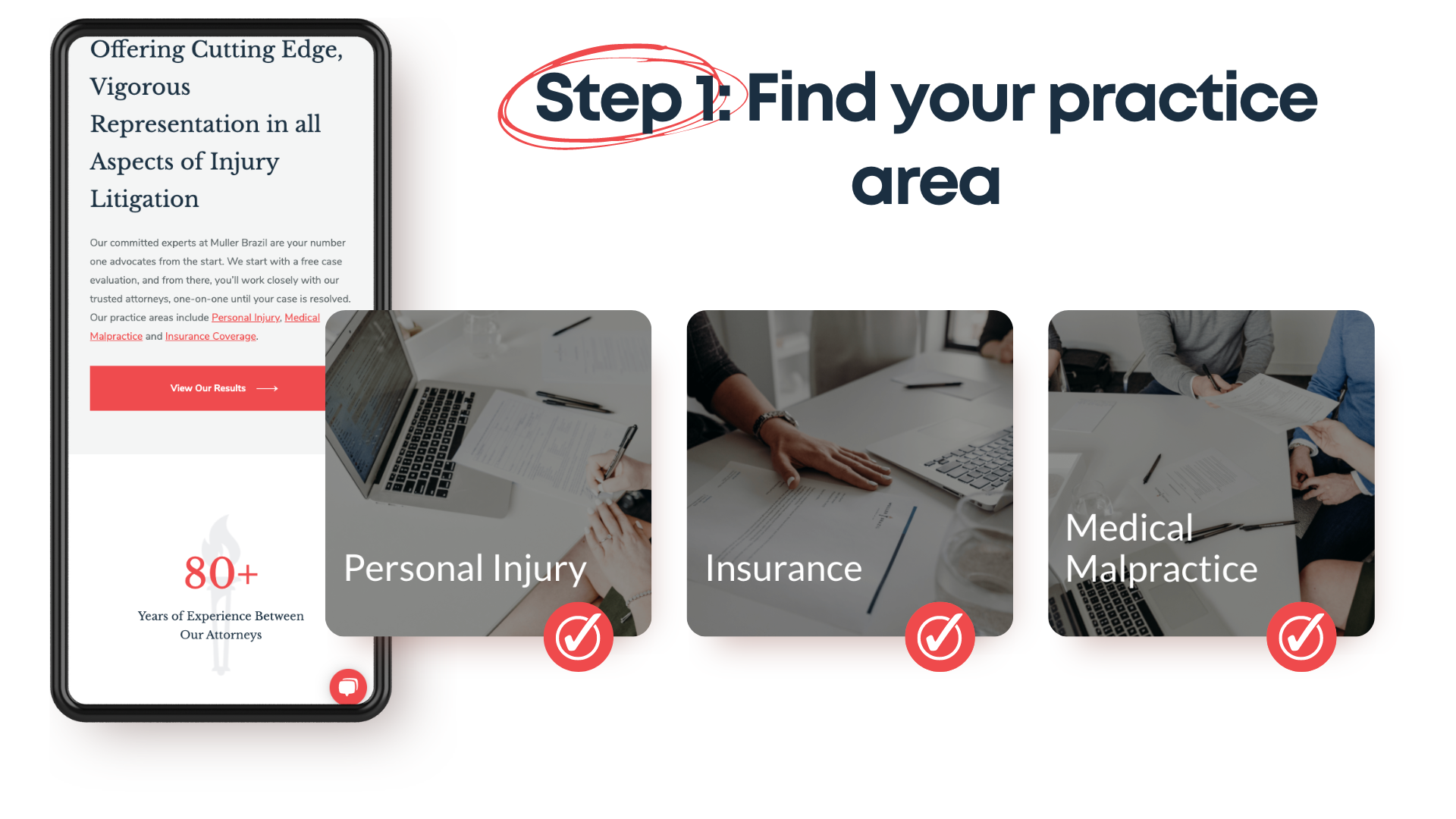 Types of Hernia Mesh
Many types of hernia mesh products come in different shapes and sizes suited for different surgical repairs. These products include:
Patches – designed to go over or under the weakened or damaged tissue
Plugs – designed to fit inside the hole in the tissue
Sheets – designed to be cut and fitted for the patient's specific hernia
Hernia meshes also have different material classifications and fall into the following categories:
Absorbable – degrades, loses strength over time, not for long-term reinforcement (new tissue growth provides strength to the repair).
Non-absorbable – permanent implant, provides lasting reinforcement to repair site.
Coated/Composite – made with a coat of absorbable fatty acids, cellulose or collagen to avoid intestines adhering to the mesh (most non-absorbable are coated).
Synthetic – comes in woven or non-woven sheets, can be absorbable, non-absorbable or a combination of both. Most common surgical meshes are made of synthetic plastic called polypropylene.
Animal derived – made of animal tissue, usually from pig or cow (intestine or skin) and is absorbable.
Top hernia mesh manufacturers are atrium, Bard, B. Braun Melsungen, AG, Ethicon, Gore Medical, LifeCell Corporation, and Medtronic.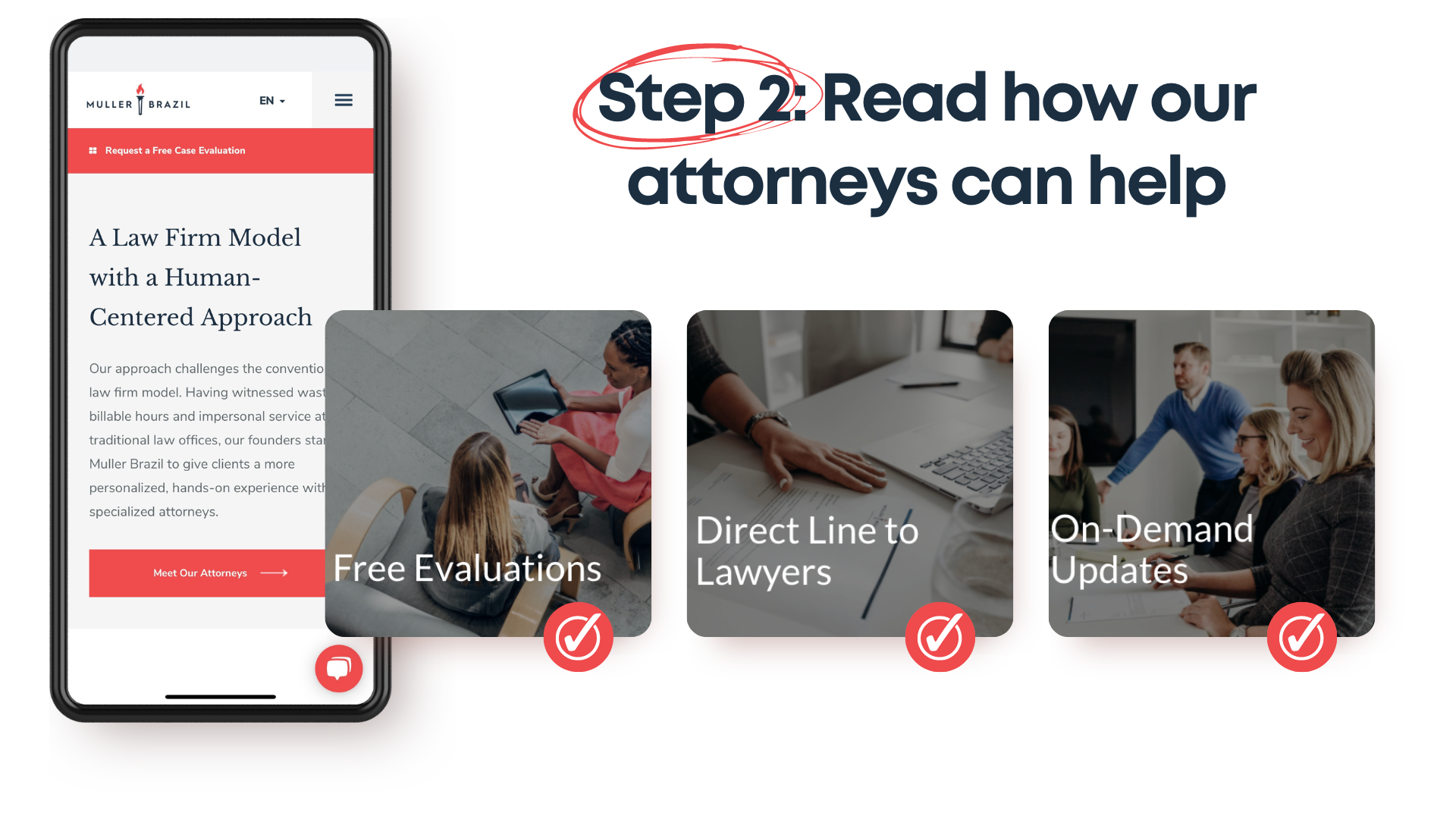 Side Effects of Hernia Mesh
Hernia mesh can sometimes result in severe complications that generally affect the abdominal region, intestines and bowels. According to hernia mesh lawsuits, the following are the most predominant mesh-related side effects:
Perforated intestines
Perforated bowels
Intestinal fistulae (an abnormal passage/connection between two organs)
Bowel obstruction/resection
Peritonitis (Inflammation of the abdominal wall membrane)
Abdominal wall tear
Abscesses
Sepsis
Ingrown mesh (into the abdominal wall, intestine, or other organs)
Organ puncture
Hernia recurrence
Chronic pain
Infection
One of the big differences between using a mesh product and using sutures is that a mesh can migrate (move) or shrink and then cause bowel perforations (holes or tears), organ damage, obstructions, and additional surgeries. This is especially true if the mesh product is faulty or contains a polypropylene coating. If a perforation occurs, this can result in a serious infection known as sepsis. If you have received a hernia mesh, symptoms include constipation, fatigue, fever, irritable bowel, severe pain, and urinary issues. If you experience these symptoms, you should immediately report them to your treating physician.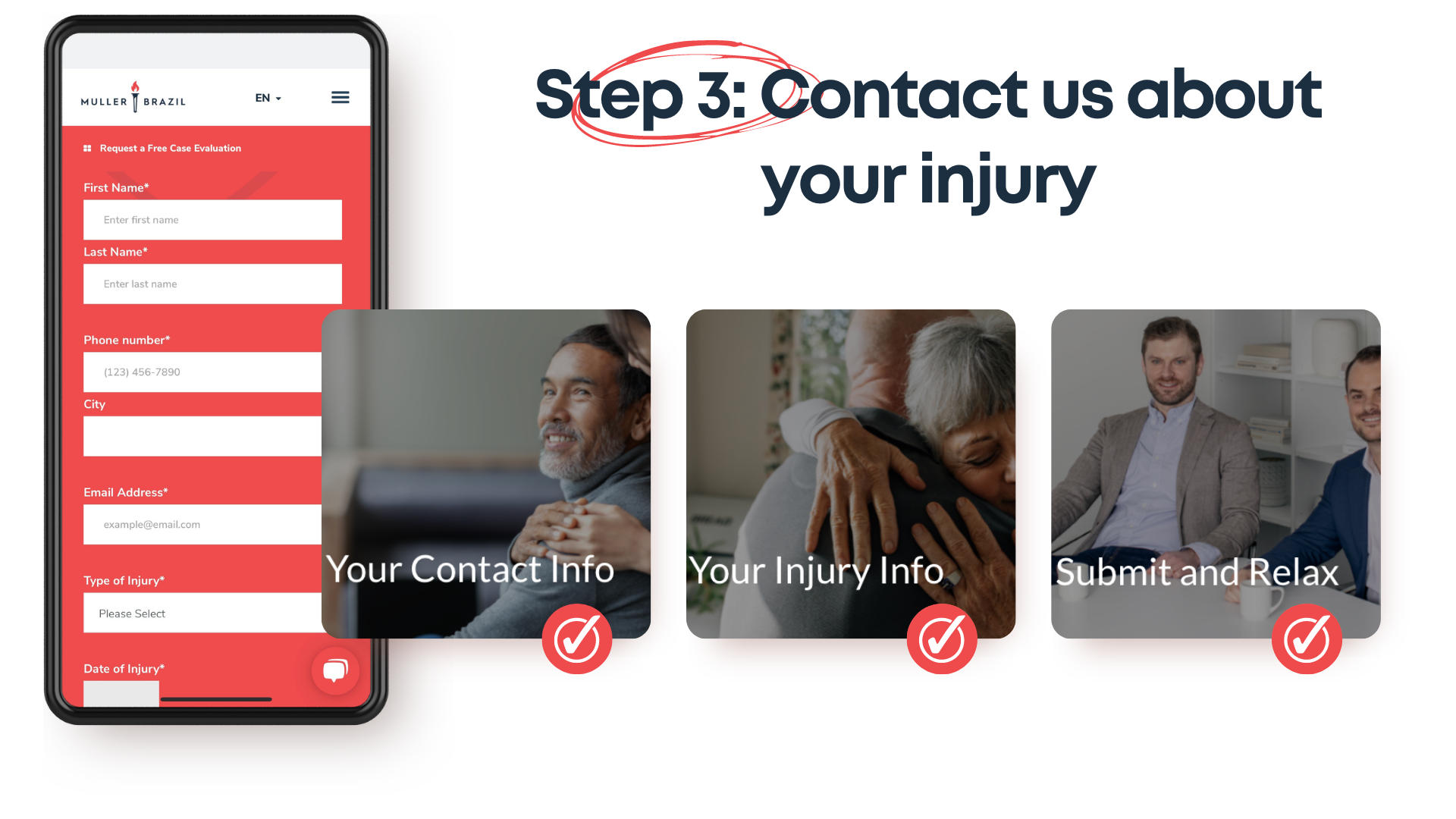 Hernia Mesh Lawsuit Information
Beginning in 2005, reports started to surface that hernia mesh made by various companies was causing serious complications. C.R. Bard, the Kugel mesh patch manufacturer, was forced to issue 11 different recalls for various Kugel models between 2005 and 2007 due to a defect that caused bowel perforations. Since 2007, over 3,000 hernia mesh recall lawsuits have been filed across the United States.
In 2013, the FDA forced hernia mesh manufacturer Atrium to recall over a thousand C-Qur models. In 2015, a permanent injunction entered by the District Court of New Hampshire prevented them from manufacturing and distributing the C-Qur. Ethicon issued several recalls of their 'Proceed' hernia mesh in 2011 and 2014. Though a recall was never issued of their Physiomesh in the U.S., the company voluntarily pulled their product off the market in May 2016 in a "market withdrawal" due to reported complications, including hernia recurrence, removal surgery, infections, wound issues, and abdominal pain.
No large group hernia mesh lawsuit settlements have involved mesh failures or injuries caused by the Physiomesh, C-QUR, or Ventralex mesh products. Generally, however, large groups of settlements do not occur until a few cases are tried before a jury and the manufacturer can more thoroughly understand its financial risk. Our attorneys are committed to investigating and pursuing hernia mesh litigation against all manufacturers of defective hernia mesh products.

Do I qualify for a hernia mesh lawsuit?
Criteria for a legitimate hernia mesh lawsuit includes evidence of proper placement of the hernia mesh device (no clear evidence of medical malpractice) with one or more of the following issues:
Hernia recurrence
Pain
Swelling
Adhesions
Obstructions
Mesh migration
Fistula
Bacterial infections
Furthermore, these issues must be accompanied by effective medical treatment or additional (corrective) surgeries to remove hernia mesh devices and repair internal organs or other related damage.
Recent hernia mesh lawsuit settlements
Our medical device attorneys are investigating all hernia mesh injury claims from patients around the country that have reported severe complications from products that are currently on the market, including Ethicon's Physiomesh and Proceed, Atrium's C-Qur, Covidien's Parietex, and C.R. Bard Inc.'s Kugel, Sepramesh, 3DMax and PerFix. Hundreds of lawsuits are being filed nationwide against these hernia mesh brands. Some major surgical mesh lawsuits of note include:
Ethicon's Physiomesh, cleared to market through the FDA's 510(k) process (does not require clinical trials for testing) in April 2010. A number of lawsuits have been filed claiming that the mesh leads to serious health issues and that the company waited too long to pull their defective medical device/product off the market when they were aware of it's dangerous risks.
Ethicon was hit with a $20 million jury verdict in a surgical mesh lawsuit filed by a New Jersey woman in April 2017, who claimed she was in constant pain due to her TVT-Secur mesh.
C.R. Bard agreed to a $184 million settlement in 2011 in a case involving around 2,600 people injured by their Kugel patch, and settled a separate case in 2010 for $1.3 million in damages from the same product. Many more Kugel patch lawsuits are in progress, including a suit filed by the children of a woman who allegedly died of sepsis due to a defective Kugel patch.
hernia mesh complications, problems and failures
Hernia surgeries are one of the most common surgeries in the U.S. among all age groups. Children, adults, and elderly patients who develop hernias often have hernia mesh implant surgery to repair the hernia. This is largely due to the high recurrence rate associated with non-mesh repair. Simply using sutures to repair a hernia can result in a hernia recurrence rate of up to 20%. In addition, using sutures to repair a hernia requires much more invasive open surgery. In contrast, hernia repair with mesh can be done with minimally invasive laparoscopy.
Why Does Hernia Mesh Fail?
Hernia mesh (and any medical devices) medical complications or failure can occur for several reasons, and symptoms can develop months or even years after hernia repair surgery. Among the most common reasons for failure are defective mesh design, poor choice of mesh material, and the use of too much hernia mesh material during a procedure. Patients may show signs of hernia mesh failure symptoms anywhere from one week to 39 months after their repair procedure.
Generally, the largest contributing factor to whether or not a patient experiences hernia mesh failure symptoms is the amount of mesh used to repair the initial hernia. This is why it is recommended that surgeons use as little mesh as possible for these procedures to decrease the likelihood of causing further complications.
When a medical device fails or malfunctions, it tends to inundate the patient with a range of symptoms, from slight discomfort to severe bodily pain, which can occasionally result in death. Some patients may show symptoms of failure immediately, and others may not show any symptoms until weeks, months, or even years after their procedures.
A patient is far more likely to develop hernia mesh failure symptoms after being subjected to several combined "risk factors." These factors greatly contribute to the probability of a patient's infection, including the type of mesh used, surgery performed, and the preventative measures to prevent these infections.
Hernia Mesh Complications and Symptoms
Some symptoms that indicate hernia mesh failure include:
Bloating, inflammation, pain, infection
Inability to pass stools (constipation) or bowel obstruction
Heat and/or soreness around the surgical site
A noticeable lump in or around the area of the original hernia
Fever, nausea and vomiting
Hernia recurrence
Fibrosis
Thrombosis
Calcification
Mesh migration (movement within the body)
Mesh shrinkage/contraction
Sepsis
Reduce the Risk of Hernia Mesh Failure
Failure is inevitable if your hernia mesh device is made of inferior materials or is flawed in its design. However, regardless of the device's quality, there are some proactive steps you can take to help minimize the probability of hernia mesh failure, such as:
Consuming a healthy diet (add extra fiber and increase your water consumption)
Maintaining a consistent, weekly exercise schedule of at least 90 minutes of aerobic exercise
Avoiding products that contain nicotine (cigarettes, E-cigarettes, cigars, nicotine gum)
Reducing the risk of re-herniation is also very important, which can be avoided by refraining from heavy lifting and reducing abdominal strain. These steps likely will not prevent hernia mesh failure, but they will help with minimizing risk and maximizing your chances of a successful recovery process.
Pennsylvania Hernia Mesh Lawsuits - Compensation Amounts Since 2015
Hernia Mesh lawyers have managed to win some large-scale lawsuits that reach 7 figures!
In December 2017, a New Jersey jury awarded $15 million in a surgical mesh lawsuit against Ethicon. The award included $10 million in punitive damages and $1 million for the plaintiff's spouse.
In September 2017, a Pennsylvania jury awarded nearly $60 million in a surgical, pelvic mesh lawsuit in Philadelphia. The case was filed against Ethicon and Johnson & Johnson. Of the $60 million, the vast majority, $50 million, was awarded for punitive damages.
Also in 2017, a Philadelphia jury awarded $20 million to a woman in a vaginal mesh lawsuit; $2.5 million in compensatory damages and the remaining amount, $17.5 million was for punitive damages.
Previously in Philadelphia, there were two similar verdicts in surgical mesh cases; one in 2015 for $12.5 million and one in 2016 for $13.5 million.
Lawsuits Against Hernia Mesh Manufacturers
As of 2018, thousands of lawsuits are pending due to complications patients have experienced from hernia mesh surgeries. Read more about hernia mesh complications and problems. These are product liability lawsuits based on the principle that a product manufacturer can be held liable when a product causes injuries due to a manufacturing defect, a design defect, or insufficient warnings (failure to warn). Hernia mesh lawsuits may be filed individually or as part of a class action. In general, class action lawsuits for hernia mesh are appropriate where plaintiffs have similar lawsuits based on the same legal issues or claims. Hernia mesh class actions may or may not be appropriate because multiple hernia mesh manufacturers are currently being sued and because the legal claims and damages vary from patient to patient. It is crucial to speak to a hernia mesh injury lawyer to determine whether an individual lawsuit or class action is the right decision for a specific hernia mesh lawsuit.
The more serious the complication, the greater the pain and suffering. For example, a patient who had to have a portion of infected bowel removed due to faulty hernia mesh would have greater pain and suffering than a patient who had a fairly simple revision hernia surgery. Likewise, a patient who developed chronic, debilitating pain would have far greater pain and suffering than a patient who developed an abscess that healed within a few weeks. In hernia mesh lawsuits, claims may be made for both past and future expenses and damages, such as future medical bills and future wage loss. It's not uncommon in serious complication cases for a hernia mesh patient to have substantial future expenses and damages. A patient who needs future surgeries or medical treatment will undoubtedly incur medical expenses. Projections of those costs may be included in the claim for financial compensation. In addition, claims may be made for future pain and suffering. A patient who has developed permanent and serious chronic pain as a result of faulty hernia mesh would be able to make a compensation claim for future pain and suffering.
Medical device manufacturers can be held accountable for faulty products, insufficient warnings and design defects. Do not hesitate to contact Muller Brazil so that we can help you reclaim what you are owed.
Spousal Claims for Compensation for Hernia Mesh Complications
In many cases, the spouse of a hernia mesh patient who suffered a complication may be able to file a derivative claim known as a loss of consortium claim. This type of claim is based on the injury to the spouse, which creates a ripple effect that harms the marital relationship. The uninjured spouse may have a claim for the damage to the marriage, including companionship, comfort, etc. For example, a hernia mesh patient who suffers chronic pain also suffers from major depression that affects his role in the marriage. He cannot resume a physical relationship with his wife. The wife may file a loss of consortium claim for the harm caused to the marriage by the hernia mesh injury.
Our Consultations
Are Always Free.
Give us your name, phone, city, email and injury info so we can contact you as soon as possible for a consultation.
Don't worry, you won't be passed along to staff like other law firms - speak directly with our lawyers today.